The lab has a new grant from the Kentucky Science and Engineering Foundation: "Combining Soft Materials with Mechanical Parts for Robotic and Human Health Applications." We will install functional fibers in laser-cut and 3D printed parts using a modified sewing machine. Above: video of the current machine installing high strength Kevlar fiber in a plastic sheet, a process that we will develop to work with thicker fibers in the funded work. In related news, I hit the road with the embroidery machine this summer. The video above shows it stitching a design by Steve Ceron in the Organic Robotics Lab, directed by Rob Shepherd at Cornell. Such fibers are often used to control the expansion of robotic actuators, for example wrapping inflatable soft robotic "fingers" to make them bend instead of puff up. With the support from KSEF, we should be able to do more with these stiff fibers and also soft, stretchy and fuzzy materials–including some newly developed threads from the summer that are pushing the limits of the machine we have now.
Below: Kevlar fiber couched to a plastic sheet, in one of Steve's layouts.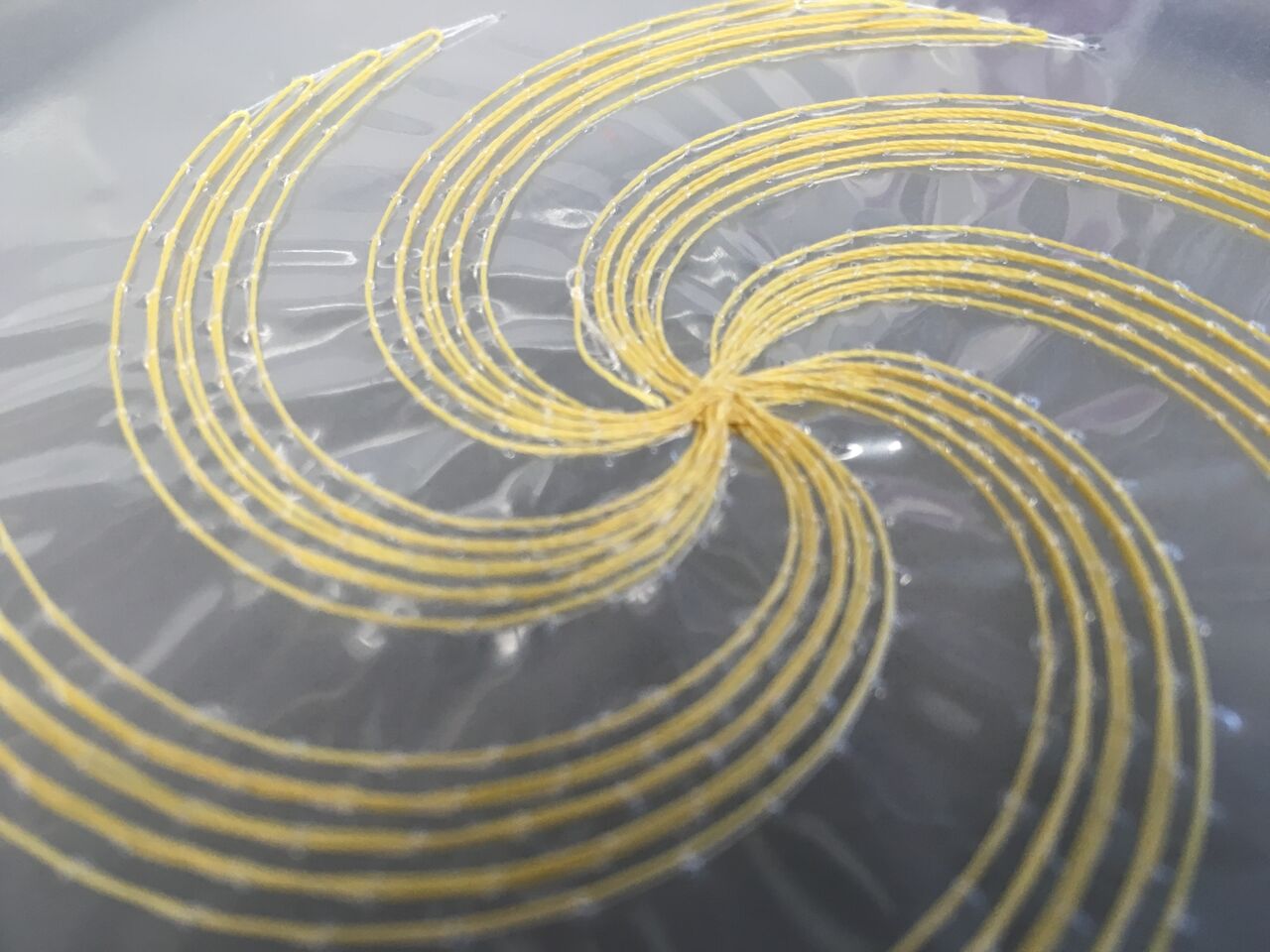 Below: polymer fibers under development; functional fibers spooled up and ready for stitching.